Localisation Approaches for Underwater Autonomy - Test in La Spezia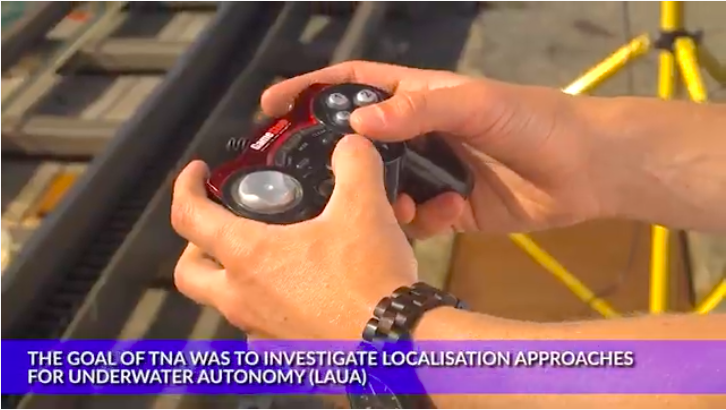 watch the video
In the weeks 5-9 and 26-30 October, 2020 the Naval Support and Experimentation Centre (CSSN) hosted the test LAUA (Localisation Approaches for Underwater Autonomy) in the framework of the programme Trans-national access activities (TNA) of the H2020 European EUMarineRobots (EUMR) (https://www.eumarinerobots.eu/home​) project.
In this occasion, thanks to the collaboration among the ISME (http://www.isme.unige.it/​) nodes of University of Pisa and University of Florence and the participation of CSSN, various tests took place focused on collaboration, data sharing and command and control platforms for heterogeneous underwater vehicles.
The European H2020 EUMarineRobots (EUMR) (https://www.eumarinerobots.eu/home​) proposes an access-infrastructure for the deployment of a full-range of aerial, surface and sub-surface marine robotic assets. EUMR will open transnational access to significant national marine robotics R&D assets across Europe. Among the EUMR infrastructures, shared by 15 partners from 10 European Countries, there is the SEALab, the joint laboratory among the CSSN and ISME, based in La Spezia (Italy) that made possible the experimental campaign described above.